There's no point hiring something that doesn't work for you. WA Skips has a wide range of skip bins Perth that are suited for a wide variety of needs. So there's no need to settle for anything less than the perfect bin for you. We're experts in the industry so if you need a skip bin hire in Perth give us a call on (08) 6377 9660.

Not all skip bins are the same
Although many people think skip bins are effectively the same, this is completely untrue. There are many factors that need to be considered when choosing the bin that is right for you. This is why you can't just book any old skip bin and you'll be required to answer numerous questions during the booking process to determine what bin is best suited for your requirements.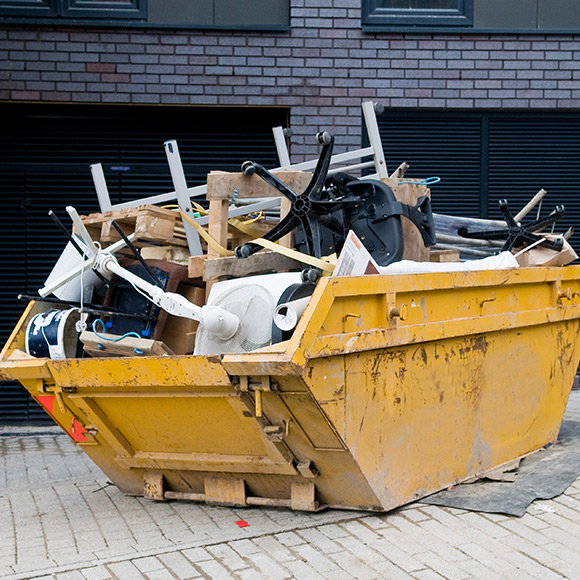 Some things to think about when you choose to skip bins in Perth
Skip bin sizes: The most well known (and arguably most important) factor  is the size of the skip bin. Paying too much for an oversized skip bin is annoying but so is paying too much because you had to hire another skip because you had too much waste. This is why it's important that you plan how much rubbish you need to throw away so that you can make a more appropriate estimate rather than just guessing the size you need.
Type of Waste: Contrary to popular belief you can't just throw any type of waste in your bin. Different waste types need to be handled and disposed of differently, and so different skip bins are required to deal with them. So before you book your bin, make sure that you are aware of what materials are permitted and what is prohibited. This allows you to get a better idea what bin is right for you.
Skip Design: The design of the skip is also vitally important as this will play an important role in determining if your waste can be easily loaded on to the bin. If you're dealing with heavy materials or sturdy objects then it's important that you have easy access, with walk in access being preferred over really high walls that require you to lift the items over the walls.
Contact the best skip bin hire in Perth
If you're looking for skip bins in Perth at prices you can afford there's no better choice than WA Skips. We offer high quality skip hire Perth that comes in a wide range of sizes and suitable for a whole slew of waste types. Just make sure you plan appropriately so that you know what your requirements are. Once you know that, we can handle the rest. For the best skip bin hire in Perth contact us for a call on (08) 6377 9660.