Music Festivals are an important aspect of summertime for many people, but they can have a disastrous effect on the environment. With a lot of waste being produced, cleanups can be difficult, and the environmental impact can be severe. Using a skip bin hire in Perth for local festivals may be just the solution. Reach us directly on (08) 6377 9660.

It is estimated that around 80% of the rubbish produced from music festivals are left behind by festivalgoers. This doesn't just include items like leftover alcohol and food scraps. Many large items like tents, sleeping bags and camp chairs are used for the weekend and then dumped. Many festival sites don't have enough bins or cleaners coming through so many attendees have nowhere to throw their rubbish creating a messy environment and a troublesome cleanup. This is hugely unsustainable.
So what can be done? Many festival organisers recognise the need to create a more sustainable event and many festivalgoers are looking to have a good time without having such a bad impact on the environment. There are many ways to lower your impact, but one way is to look at waste management.
Should I hire a skip bin?
The bins at music festivals frequently overfill. Anyone who has been to a festival will probably recognise rubbish piling on top and around the bin as they can't cope with the sheer amount of waste.
Skip bins can be an appropriate solution for waste management at these festivals. They come in a range of sizes and can help keep the rubbish in one place without having numerous overfilled bins scattered around. This won't reduce the waste but will have a great effect on the environment, with the ensuing clean-up and water management being much easier afterwards.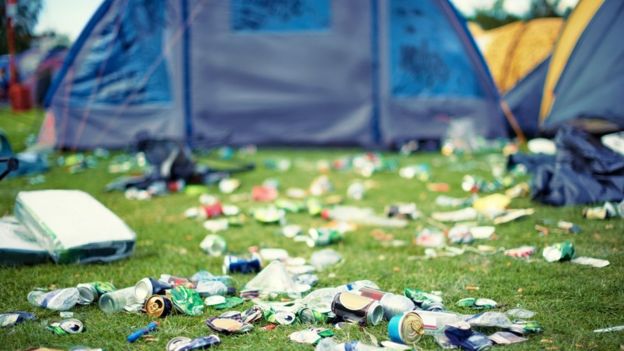 Getting a skip bin hire near me?
WA Skips is a WA based company providing a quality skip bin service.  As the best skip bin hire in Perth we operate throughout the entire metro area. So if you need a skip bin in Perth we provide an effective, eco-friendly waste management service for your festival.
Will the waste be recycled?
Festivals can produce over 2.7kg of waste per person each day and of that only around 32% is recycled. WA Skips only use authorised treatment facilities to dispose of the waste produced at festivals. By sorting the waste efficiently, we will be able to maximise the amount of recyclables extracted.
What size skip bin do I need?
What size and how many skip bins you need really depends on the size of your festival. Our sizes range from 2m3  up to 10m3. If you're unsure of what you want WA Skips provides friendly customer service and competitive skip bin hire prices to help you choose the option that works best for your festival.
How do I make use of my skip bins?
Now once you've organised how many bins you'll have and what size they will be you'll need to strategically place them, make it easy for festival goers to find them and dispose waste wisely. You can do this by putting up signs or banners. Smaller skip bins at the exits may effective, catching festivalgoers as they leave. WA Skips can help with suggestions for any layout and provide timely pickups so you can keep maintain a clean environment when your bins start to fill up.
Why should I choose WA Skips?
As they are the cheapest skip bin hire in Perth providing a professional and reliable service. Our deliveries and removals operate 7 days a week and our customer support team is available 24 hours a day. We have a large range, top quality service and are easy to book. If you need a skip bin hire in Perth contact us.