WA Skips is a skip bin hire company that services the building and construction industry in Perth, Western Australia. We provide an efficient and cost-effective solution for the disposal of trade waste, including brick, concrete, metal and timber.
Our bins are available in a range of sizes to suit your project requirements, and we can deliver and collect at a time that suits you. We also offer a range of other services, including waste management plans, on-site consultations and forklift hire. So if you're looking for a skip bin company that can take care of all your waste disposal needs, contact WA Skips today.
DISCOUNTS Available for Ongoing Hire for Your Building Trades Services
WA Skips is proud to offer a range of discounts for ongoing skip bin hire for your building trades services.
Builder

Plumber

Electrician

or other types of tradesman
We can offer you a competitive price for your skip bin needs. 
We understand the importance of having a reliable skip bin service that can provide you with the bins you need when you need them. And we're committed to providing our customers with the best possible value.
So if you're looking for a skip bin hire service that can offer you discounts for ongoing hire, contact WA Skips today.
Skip Bins Are the Ideal Method for Concrete Disposal
When undertaking a construction project, one of the most important considerations is how to dispose of the resulting waste.
Concrete is a common by-product of construction, and it can be difficult to get rid of. However, skip bins provide an ideal solution for concrete disposal.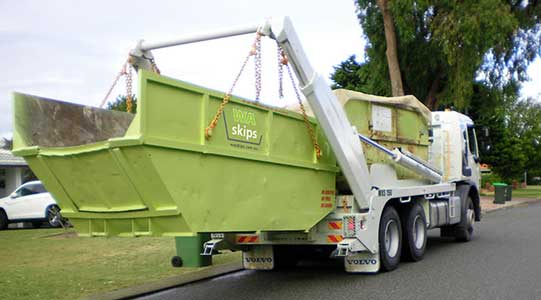 Skip bins are large, sturdy containers that can be used to store concrete waste until it can be properly disposed of. They are often made of high-density plastic, which makes them resistant to weather and wear and tear.
In addition, skip bins typically have wheels, which makes them easy to move around on a construction site. As a result, skip bins are an ideal way to manage concrete waste during a construction project.
WA Skips Has a Proven Record as a Reliable Skip Bin Business
WA Skips is a leading provider of skip bins in Perth, Western Australia. We have a proven track record as a reliable and efficient skip bin business, working with trades services, contractors and developers to ensure your skip bins are delivered and collected from your site on time, every time.
We understand the importance of timely delivery and collection of skip bins. Our dedication is to providing our customers with the best possible service. We offer a range of skip bin sizes to suit your needs, and we can also customise our service to meet your specific requirements. Contact us today to find out more about our skip bin services.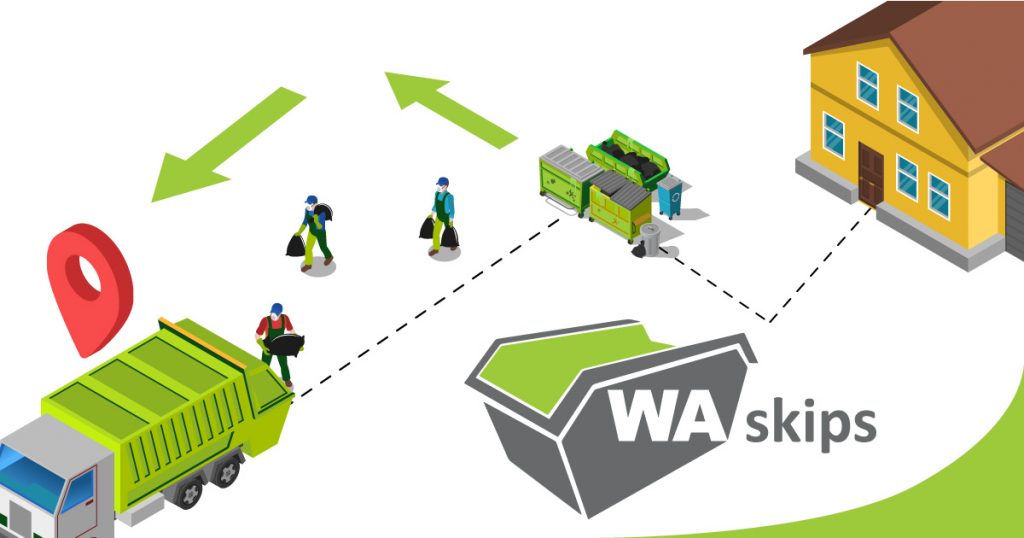 WA Skips is your No.1 Perth Skip Bin Provider for Building Waste Services
At WA Skips, we understand that construction projects can generate a lot of waste. That's why we offer skip bin hire services specifically for building waste. We have a range of skip sizes to suit different project needs, and our team can advise you on the best size for your project. 
We also offer flexible delivery and pick-up options to make sure that your skip is there when you need it. And once your project is complete, we can take care of all the waste disposal for you. So if you're looking for a convenient and hassle-free way to manage your construction waste, contact WA Skips today.