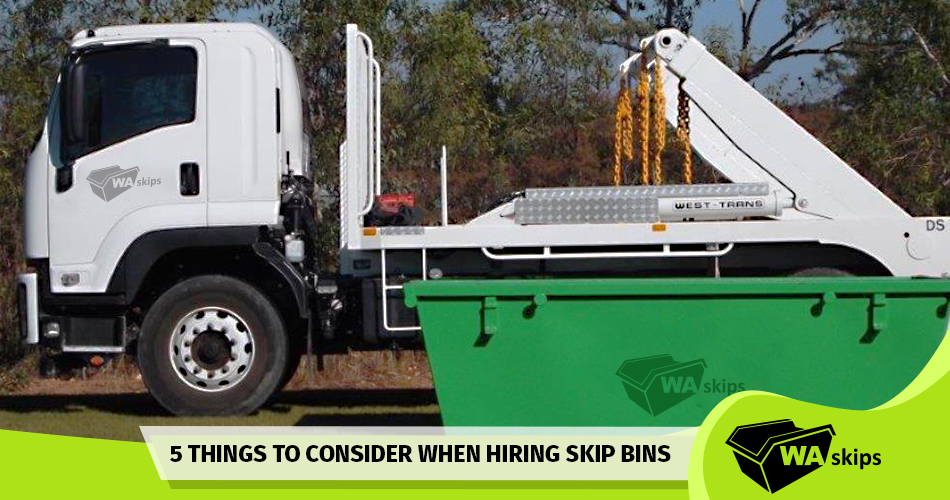 Rent a skip bin is a practical and convenient way to dispose of large amounts of waste, whether it's for a home renovation project or a commercial construction site. However, with the numerous options available in the market, it can be overwhelming to choose the right skip bin service that meets your needs.
To ensure that you are getting the best value for your money and making the most out of your skip bin rental, there are several key factors that you need to consider. In this article, we'll discuss five important things that you should keep in mind when you rent a skip bin, to help you to make an informed decision and achieve a successful waste removal process.
1. Reputation and Experience
Although you might be able to find a cheaper quote, you may find that it comes at a high price of poor service or incorrect advice. A good company will have been around for a while and should have many satisfied customers. A bad one might even illegally dump your waste damaging the environment and your business's brand.
A good and reputable company can help you answer the rest of the considerations in the form of waste assessments, audits and reports as well as understanding environmental considerations. They will be able to assist you whether your waste is residential, commercial, industrial, green waste or general rubbish.
2.  Type of Waste
The next thing to think about is what you want to put in your skip bin. There are different types of skip bins for different purposes.
Heavy waste, such as concrete, dirt or bricks will require a specific type of truck. Hazardous waste requires even more consideration.
3. Quantity of Rubbish
Now, you need to think and consider how big of a skip bin you need. Sizes range from 2m3 to 10m3.
As it is difficult for many of us to visualize our rubbish bins in Perth in terms of metres cubed, it may suffice to have a list of what will go in. You can then ask someone at your chosen company for advice.
4. Location
Next, you need to consider your location and the potential skip bin placement. You will want to have your skip bin close to your front door to avoid tiring yourself out (or injuring yourself) with repeated trips to the bin. Whether you are on a level or sloped surface makes a difference.
A good company can handle your steep driveway if they know about it in advance. Are you on a narrow street or will the logical placement of your skip bin obstruct traffic or pathways? Additionally, some councils have restrictions that can make the order of a skip bin difficult.
Difficult access does not have to be a serious issue when you hire a good skip bin hire company. Even if you renovate a high-rise flat, your company will have a solution for you.
5. Time
Make sure you have a fair idea of how long your job is going to take. You can save money by having it all done quickly. After you have hired your skip bin, you need to stay on task so that you are ready when it gets there.
Specifically, you need to make sure there is parking available at the appointed time of hire. Have someone ready to meet and direct the driver, as need be, to where you wish your skip bin to be located. No matter what you need your skip bin for, having the answers to these considerations at hand when you ring will help make hiring a skip bin easy and pain-free.
Let someone else handle all the rubbish you don't want to do yourself!