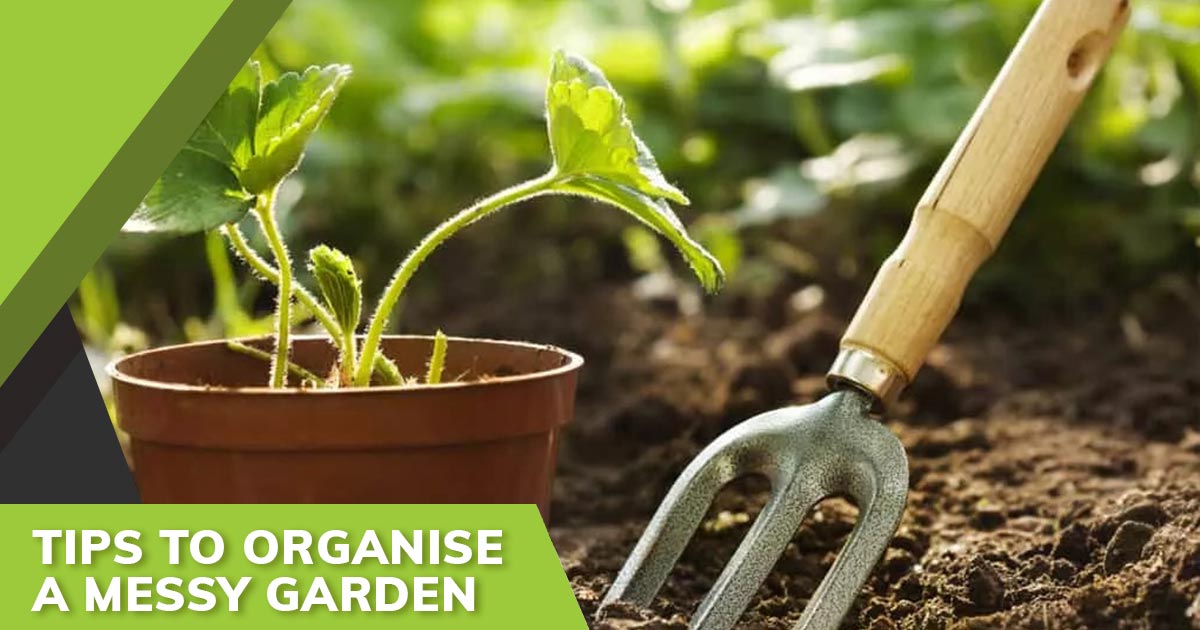 A tidy garden is necessary for raising healthy plants. It not only makes it easier to keep track of what you have planted, but it also makes it simpler to fix issues as they come up. We have some ideas on how to organise a garden.
1. Map Your Garden
This is as easy as sketching down the general plan of your garden. It will be easier for you to discover certain plants when you need them and will help you keep track of where everything is.
2. Label Each of Your Plants
Each plant in your garden should be labelled with markers or tags. The label can contain information like plant name, watering schedule, or compost type. This will make it easier for you to recognise each plant's needs for upkeep.
3. Keep Track of Your Plants
Taking notes of each plant in a notebook or on your phone might be beneficial. You can include details like the time you planted it, how you looked after it, and any issues that have occurred. This will make it easier for you to monitor each plant's development and resolve any problems that may arise.
4. Schedule Watering Time
Plan how you will water the plants. Each plant has different needs. Will you use a watering can or a sprinkler? At what time do you need to water them? By doing this, you can avoid damaging the plants or the soil.
5. Do a Spring Cleaning on Your Garden
Due to the harsh winter and lack of sunlight, your garden may look neglected. Prepare yourself for the warmer months ahead with a spring clean.
You should take the time to clean up any mess, including dead sticks, leaves, and other debris. A green waste skip bin is the best way to dispose of garden waste.
6. Declutter Your Garden
You are now ready to create a clutter-free space. Make sure everything that survived your tidying session has a permanent home in your design. You can choose to re-create your original layout, or this might be a chance to come up with a fresh, new design.
Divide your backyard into sections. Each area should be centred on one main piece, with everything else centred around it. Put decorations around your patio table, and place potted plants around it, for example.
Create a simple diagram, or simply place key items in their new spots. By doing so, you will have an idea of how your yard will look, and you can adjust it accordingly.
7. If You Have a Shed or Storage Boxes, Organise Them
Some people have a shed or storage boxes in their garden to keep all the gardening tools. So if you have them, it's better to organise them too. You will know how much storage space you need in order to keep the rest of your garden tidy.
There are probably lots of gardening tools and accessories in your shed or storage boxes, as well as outdoor toys. Everything should be sorted into these categories and discarded if it is broken or unusable.
Unusable tools in the shed can be piled up and donated to charity shops or sold/gifted locally. Or you can dispose of them in the bin.
8. Add New Storage Pieces as Needed
There's no point in doing all this hard work only to have it undone by insufficient storage space. Add new storage to your yard to prevent it from becoming cluttered again. However, you should not use this reason to hang onto things you don't need. Only accommodate the things you really want and need instead.
9. Implement Garden Edging
A lovely clean garden edge has the aesthetic impact of making it appear like it's taken care of. Edging lessens the chance that dirt will be pushed into the grass and helps keep grass from spreading into your garden.
For grass edging, use a variety of materials such as concrete, fence, stone, and brick. The ideal style of edging will depend on the particular type of garden you have.
Staying organised will be helpful in the long run. You will be grateful for making organising your garden in the autumn and winter so that you won't be overloaded with gardening chores in the spring and summer.
Green Waste Skip Bin for Your Gardening Need
When you need a green waste skip bin, don't be shy to reach us. No matter how much green waste or other waste types you have – we have various skip bin sizes to meet all of your needs.
Simply book online or give us a call to learn more about our skip bin hire. You may check out the FAQ for more information.