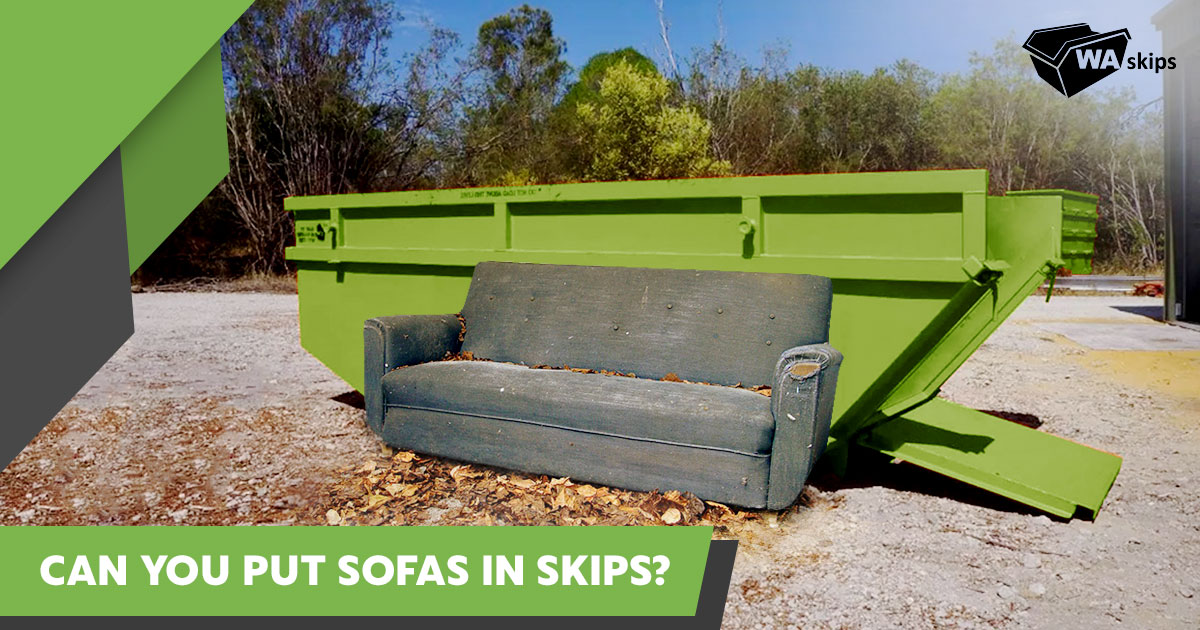 You might be wondering if you can put sofas in skip bins. The answer is YES. But there are a few things to keep in mind.
First of all, make sure that the skip bin size will fit for the sofa. You don't want to have to cut it up into smaller pieces just to get it inside. Sofas can be bulky, so it's important to plan ahead and make sure you have enough space.
Take a look at the size of the sofa. A standard sofa is usually around two meters long, so you'll need to choose a skip bin that's at least that size.
Our recommendation is start with the 3m3 skip bins for the standard size sofa. This size of skip bin is 2.5m long, 1.4m high, and 1.2m high. If your sofa is bigger than that, use a bigger size skip bin. Take a look at our skip bin size guide.
You'll probably need more than one skip bin if you're disposing of a large number of sofas.
A cheap skip bin hire is a great way to get rid of unwanted furniture, but it's important to understand the limitations before you get started.
Here's an infographic to give you an estimate which skip size do you need.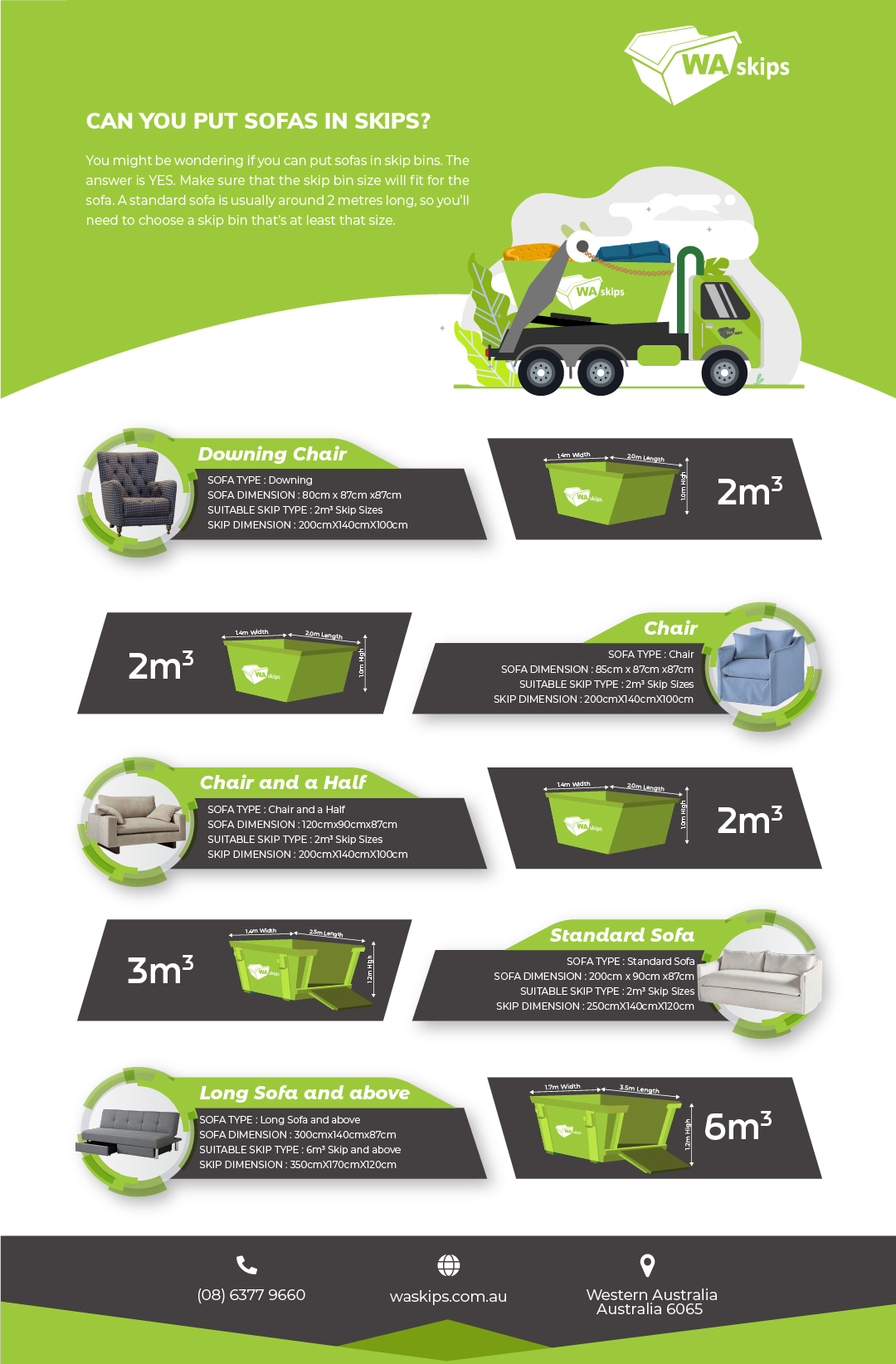 WA Skips For Easy Sofa Disposal
If you're looking for cheap skip bin hire in Perth, WA Skips is the perfect solution. We have a range of skip bins perfect for removing old sofas, chairs, mattresses and other household items.
Our skip bins are available in a range of sizes to suit your needs, and we offer a same-day delivery service. So you can put sofas in the skips and then get on your project as soon as possible. Contact us today to find out more about our skip bin hire services.
WA Skips is the ideal solution for easy sofa disposal. We provide a fast, efficient and eco-friendly service that will take the hassle out of getting rid of your old sofa. We will come to your home or office and remove the sofa for you, leaving you with one less thing to worry about.
Our team is experienced and fully licensed, so you can rest assured that your sofa will be disposed of safely and in accordance with all applicable regulations. Contact WA Skips today for a free quote on our sofa disposal service.
Skip Bins For All Old Furniture Removal
WA Skips is the perfect solution for your old furniture removal needs. We have a wide range of skip bins to suit all types of waste, from general household items to construction and demolition debris.
Our team will deliver the skip bin to your property and pick it up when you're finished, making it easy to get rid of all your unwanted furniture in one go.
We also offer the best skip bin prices in Perth, so if you have a lot of old furniture to get rid of, we can help you save money. Contact WA Skips today to find out more about our skip bin hire services and rubbish bins in Perth.